I have partnered with the Royal Bank of Canada (RBC) to provide financing services to my clients. RBC was chosen as one of  my financing partners given its leadership in critical financing categories, including:
Canada's largest bank by market capitalization with broad leadership in all financial services
Canada's market leader and most profitable retail bank
Canada's largest residential real estate mortgage lender
Named "Best Global Retail Bank" for the second consecutive year and the "Best Trade Finance Bank" for the fourth consecutive year
Top 20 Bank globally, based on market capitalization and operations in 39 different countries
Over 80,000 employees and more than 16 million clients worldwide
RBC provides a vast array of industry-leading financing tools and products, including:
Firm, fast approvals
Fixed-rate mortgage financing
Variable rate mortgage financing
Financing for second vacation and investment properties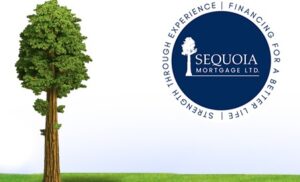 Sequoia Mortgage
Working for you, not the Banks. Markets Served: York Region, GTA
A Mortgage Broker's primary expertise is locating funding for mortgage financing. They know where the best rates can be found. What's more, they have the knowledge required to present a proposal for financing to lenders in the best way possible to successfully obtain mortgage financing.
Sequoia Mortgage believes that every customer deserves the best care and service when purchasing or refinancing the home of their dreams. They're here to serve your mortgage needs and have what it takes to make a difference in your next mortgage transaction.
Sequoia can place all types of mortgages including purchases, refinances, equity takeouts, debt consolidations, renewals and mortgages for self employed. Since their business is built primarily through referrals from satisfied customers, they feel your positive mortgage experience is essential!
I acknowledge and agree that there is no agreement between myself and any other person or entity for the payment of any referral fee, rebate, bonus, kickback, or other thing of value; and, no payment of such referral fee, rebate, bonus, kickback, or other thing of value has been or will be made.