About Us:
The principles of our servces fall within our Five Core Values:
 1. Quality and Hard Work – For every customer we serve – whether it is returning or new customers, we dedicate our time and effort to ensure the outcome of the work meets our customers needs and that the work must be presentable to the public so that they will be engaged.
2. Honesty – We believe in good values and honest business practices.  Our goal is to help individuals and businesses succeed with their marketing goals.  We follow sound business practices by completing our services and providing the finished product to our customers, on time and as promised.
3. Customer Service – Providing care and respectful consideration to all of our customers is very important to us.  We listen to their feedback and work hard to make any adjustments and corrections to our projects.  We believe in treating our customers with a smile, kindness to make sure they leave happy.
4. Improvements and Feedback – Listening to customer feedback such as  correcting errors and mistakes and to improve on existing projects so that customers are satisfied.  We learn from new skills and follow industry trends to help improve our services.
5. Research and Development – We find different ways to solve problems to meet customer satisfaction and to find ways to make photos look good and presentable.  Research and development efforts are generally focused on photo editing in our endeavour to make post processing work faster, efficient and more accurate.
Coverage:  We mainly serve the areas of Scarborough, Markham and Durham Region.
Key Features of our Real Estate Photography Service:
Providing photo services for interior and exterior architectural photography, applicable to construction and renovation firms, as well as to the real estate and rental markets.
Extensive photo editing is involved to ensure the photo's contrast, detail and brightness stands out and is in-balance.
Photos are taken using professional equipment, captured in a way that shows "3D dimension-like" or shows all 3 walls to show depth.
We believe that in order to sell a property quickly, the photos must stand out and look good.
We are able to design Feature Sheets and other typical marketing materials in-house.
We are committed to personalized, friendly and respectful customer service and treat all of our clients fairly and equally.
It will always be the same person taking photos, rather than sending different photographers, to ensure consistency.
Our goal is to find a convenient schedule for each other rather than strictly going by a busy calendar.
Generally our costs are lower than other small businesses doing real estate photos.
Photos and Video Tours can together be used as Virtual Viewing instead of holding in-person open houses.
Although everyone has a smartphone camera to take photos, those are not wide angle, and they don't do well in low light or varied interior photos.  Only the use of photo editing combined with professional equipment can deliver clear balanced photos.
About our Real Estate Photography Services: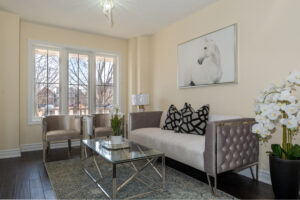 About:  Located in Oshawa, Ontario, we help realtors, residential and commercial builders, interior designers, renovation firms, rental agencies in apartments and suites, construction companies, bed and breakfast operators and stage / staging consultants take top of the line quality photos and videos tours of interior and exterior architecture, both residential and commercial spaces.  We feature evening photography to allow photo shoots to take place at sunset and at night time during winter months.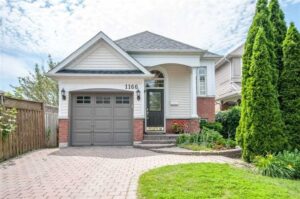 Our Difference:  We distinguish ourselves from other companies by focusing on handcrafted manual post processing, including manual settings during the photo shoot.  None of these are automated.  Diffused bounce flash, flash lighting and natural lighting techniques are combined together in photo editing resulting in a well balanced product.  Our still photos are designed to be bright and balanced contrast to show all the details of furnishings, window coverings and ceiling features. Dark wood shows brighter details, while coloured furniture, walls and windows are controlled to remove overexposure. The outcome of interior photo shots is that there is less white out window effects.
Own photos vs Professional:  Taking photos yourself using your camera phone will not achieve lifelike architectural renderings and will not result in proper exposures.  The camera phones can show underexposed lighting, and are not in a wide angle.  Also, using the flash with a point and shoot camera will make the photo look even worse – all together, turning away potential buyers. We can help achieve a balanced exposure result for you, composing beautiful architectural photos using our professional software and hardware equipment, so that potential buyers would not be turned away by poor looking photos.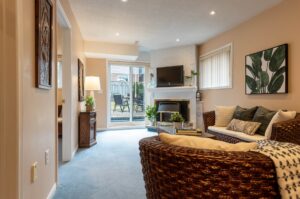 Professional Equipment:  We use professional photography equipment to take clear and sharp photos of real estate homes and commercial buildings.  Well composed camera angles are used in our photography of your property.  All our shots are on manual mode – every single control on manual mode – not automatic mode – to ensure the highest quality and control over our photography.  This includes post processing where the photos are manually retouched – not by automation. The photos are retouched by having it's contrast, exposure, color and lighting corrected.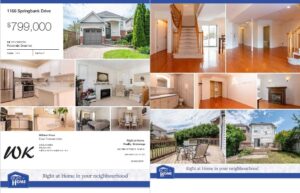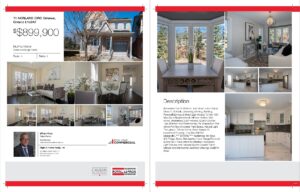 Brochures:  With state of the art commercial grade printing, clients can expect fast service just in time for open houses. The design time of the feature sheet layout is included with the photo shoot service.  We offer 4 page booklet feature sheets or single copy double sided feature sheets – all printed on 100b glossy magazine feel paper and most importantly all trimmed to make the sheets edge to edge printing.
Photo Editing Tripods from Mirrors
Photographing a bathroom or a room with mirrors present challenges where the tripod and camera gear can be seen in the mirror.  We use photo editing techniques and take various angles of photos in such a way to completely remove the tripod off of the mirror.
Window and Balanced Brightness View
Our still photos allows users to see through the window from inside the property, with less of the over-exposed or the washed out window effects.  This is part of our standard photo editing techniques.
Some realtors or other individuals may chose to automate the photo editing process.  However, in most circumstances, the outcome of the automated process is very unnatural.  In our case, all of the photos we take involves 100% manual handcrafted photo editing, to ensure the outcome of the photos look as natural as possible.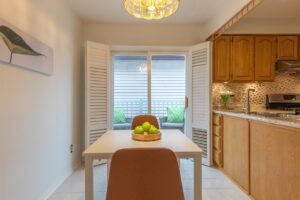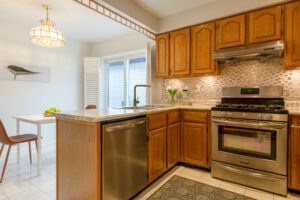 Computer Software Rendering vs Manual Photo Editing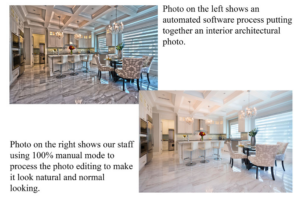 Our Expertise in Interior Photography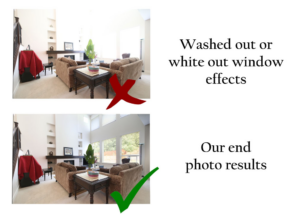 High Definition Video Tours
We feature camera dolly type movements with a professional gimble, giving viewers a dynamic and exciting viewing experience.
The video tour is recorded in 4K or 1080P High Definition Footage format, as well as in 720P web-ready format to be used on the client's website (or YouTube format for social media).
Our video tours also consists of conventional camera vertical and horizontal panning movements on a stationary point, in addition to dolly type gliding movements.
Our videos are not slideshow style – they are real video recordings. If a client prefers a slideshow type video, we are able to do that too.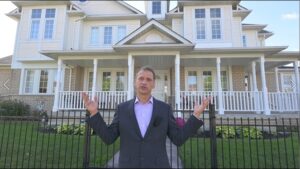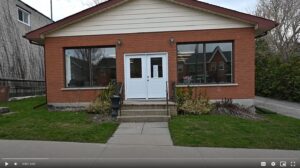 Realtor sample                                                                        Property sample
Cloudy Weather?
We continue to operate our photo shoot in cloudy and inclement weather. We cannot predict the weather forecast which is always subjected to change. Our difference between ourselves and our competitors, is that we can post process the photos so as too turn a grey cloudy sky into a nice blue sunny sky.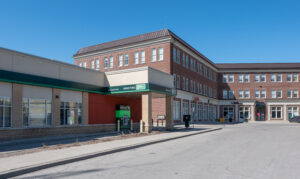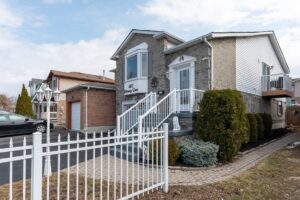 Interested in learning more about our photography and videography services, call or message me today.