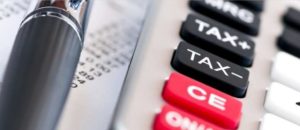 Becoming a homeowner can be very exciting, but it's not always the best decision for everyone. Before buying a home, such as a house or a condo, make sure you consider all costs.
According to Canada Mortgage and Housing Corporation (CMHC), your monthly housing costs should not be more than about 39% of your gross (before deductions) monthly income. These costs include your mortgage payments, property taxes and heat costs.
Your entire monthly debt load should not be more than 44% of your gross monthly income. This includes your mortgage payments and all your other debts, such as loan or credit card payments.
Click here for Government of Canada, Mortgage Requirements
Click here for Government of Canada, Mortgage Qualifier Tool
Click here for Canada Mortgage and Housing Corporation
Click here for Residential Mortgage Rates
Click here for Mortgage Calculator
Click here for Refinance Calculator
Click here for Amortization Calculator
Click here for RBC Commercial Mortgages
Click here for Commercial Land Transfer Calculator
Click here for Residential Land Transfer Calculator