My salesperson showed us two property listings and, in both instances, we wanted to submit an offer. But the properties were sold before the posted offer date. How can this happen?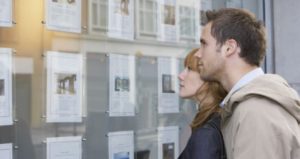 In a seller's real estate market, you can expect to find that more than one buyer is interested in a property you want to purchase. You might have heard stories of people who have been stymied time and again in their attempts to be the successful bidder on a property.
In a competitive market, sellers may decide to instruct their sales representative to delay or hold all offers until a specific date and time, when all competing offers can be considered at once. Doing this allows extra exposure for the home to create a competitive bidding war. Another reason may be that the sellers are unable review the offers until that time.
However, even if a seller has provided such direction, some buyers will decide to try to jump the queue and provide a "take-it-or-leave-it offer" that may expire before other offers will be presented. This is called a pre-emptive or "bully" offer.
Bully offers are not prohibited in real estate transactions. In fact, the seller's sales representative must present the bully offer to their client unless the seller has explicitly told their rep not to do so.
So, if you were unable to put in an offer on these two homes, it's likely because the sellers accepted a bully offer after specifically instructing their real estate representative to present them for their consideration.
If you had been in a competing-offer situation, the seller's real estate representative would have had to disclose the number of competing offers to all bidders who submitted a written offer. They must do this without disclosing the terms and conditions of each offer.
In the case of bully (pre-emptive) offers, the seller's representative is expected to notify anyone who has expressed an interest in the property if there is a change in the offer date. This includes buyers that have booked viewing appointments, have viewed the property, have informed the brokerage or the listing representative that they will be submitting an offer on the property, or have submitted an offer on the property. This is done in the interest of the seller to benefit from other offers.
Bully offers and competing offers can present challenges for buyers who may then be tempted to offer more for the property than they planned, or to pressure them to remove conditions in offers that are intended to protect them.
Before you consider putting in a bid on a home, think carefully about how much the property is worth and what you can you afford. Your sales representative will be able to help you determine the value of the property and whether your offer is competitive.
Obviously, an offer significantly over the expected value may increase your chances of being the successful bidder. But that doesn't mean it's in your financial best interest to do so.
In any bidding situation, work with your real estate professional and other advisers to determine the best way forward regarding the value of your offer and the appropriate conditions to include.
For more detailed information please click these links: Pre-emptive offers and delayed offer presentation process.
Courtesy of Joseph Richer is Registrar of the Real Estate Council of Ontario (RECO). He is in charge of the administration and enforcement of all rules that govern real estate professionals in Ontario. You can find more tips at reco.on.ca, follow on Twitter @RECOhelps or on YouTube at http://www.youtube.com/RECOhelps.