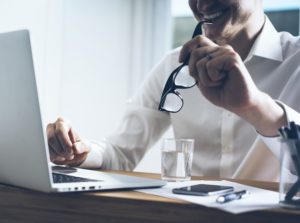 Members of the public seem to think that all I do is sell property. While that is part of my work, the amount of time I spend selling represents just 20 per cent of my job activities.
The role of the REALTOR®, in my view, is not so much a salesperson but more of a consultant – a good Realtor consults with his or her clients, guides them, and helps them to arrive at sound decisions. This consulting role is crucial because the stakes are high – the client is buying or selling a property, one of their biggest financial investments ever.
As a consultant, a good REALTOR® explains all of the pros and cons of a property or process to the clients and helps them to understand the true value of a property.
When I'm not consulting, the rest of my time is devoted to many other aspects of the job that consumers may not see or understand, but which are equally important in meeting the needs of my clients. Research occupies 35 per cent of my time, while prospecting takes another 35 per cent. The remaining 10 per cent of my time is spent on administrative tasks and duties.
Whereas a retail salesman is all about unloading a product, real estate sales is a different beast. Our focus must be on striving to promote and protect our clients' best interests. This is a crucial distinction. I have no interest in selling the wrong product to the wrong person at the wrong price.
Many people seem to believe that ours is a simple job. They think we just fill out a listing agreement, plunk a sign on the lawn, and the property sells. That is far from the whole picture. A great deal of research is involved, and although we might make it look easy, people don't always understand what went on in the preparation stage.
Research is essential to success in this business, and it's the part that the public does not always see because it happens on our own time, behind the scenes. When working with a buyer, a REALTOR® must thoroughly investigate an area and various properties, among other things. When working with a seller, we must develop a marketing strategy and come up with a price for a given property based on our research. Wide exposure of a property through various channels is the right approach to selling a home and does the best for the sellers.
All of this research is important and time consuming, but it is time well spent since it helps us serve our clients. Information about a property, its current or future zoning, possible changes to pertinent bylaws, material facts, defects and valuation are just some examples of details that must be researched in depth and verified.
A good REALTOR® is straightforward and tells it like it is to the clients, even when it may not be what they want to hear. It is hard to tell a seller that their expectation about the selling price of their home is unrealistically high, but it is important to bring reality to the discussion. It can also be difficult to deal with clients who dictate to you or expect you to be at their beck and call — available at all hours of day or night. Sometimes our job is about managing expectations.
I was once showing properties to a new buyer client. He liked one place and insisted on submitting an offer that was 20 per cent less than the asking price, despite my advice to the contrary. Obviously, we lost the bid.
After that, I sat down with him and politely explained how the process works, but I did not sugar-coat my words. I advised him that it's my role to assess whether a property is priced fairly and then to collaborate with him so he can make an informed decision about whether to bid. I told him that I would help him submit a fair offer on a property he likes.
This frank discussion improved our professional relationship. He came away with a greater respect for my effort and ability. We resumed our search, but because we were now working within a more realistic budget, he ended up purchasing a property that was outside of his initial search area. In the end, however, he was happy with what he got and had a better understanding of how to meet the challenges a buyer can face.
The right approach, in my view, is always to try to present the facts as I see them and to give the client information based on my best estimates, backed by substantial research. Doing this, and providing statistics and background evidence for those numbers, saves my time and that of my clients.
Telling clients what we think they want to hear is a mistake some may be tempted to make, but in the end it causes more damage to the process and perhaps to the industry. In fact, it may cause clients to think I am a slick salesman rather than a REALTOR®.
Looking for more details on the services that I have to offer, click here.